KitCo Cast Iron Shallow Casserole 2.2L 26cm - Earl Grey
---
Description

After a versatile dish that does it all? You've come to the right place.

The Shallow Casserole is perfect for everything. Whether you're cooking pasta, chicken, smaller curries or veggie bakes, the shallow will always deliver!


It's also the perfect companion for simpler dishes or snacks. Think: baked, scrambled, and poached eggs.


With its 2.2L capacity, it will cook for 2 adults and 2 children with ease. Be warned: this piece is likely to become an every-night type of affair!


Looking for something slightly bigger? The Shallow Casserole is also available in a 30cm 3L edition.

Frequently Asked Questions

Here are some of our frequently asked questions. If your question isn't answered below then feel free to contact us.

What payment options do you have?

We offer Credit Card payments through ShopPay, Apple Pay, Google Pay. Differed payment options as follows:

4 interest free payments with Afterpay. 

6 interest free payments with Laybuy. 

How do I pay with a differed payment method?

Simply check out as you usually would, and select your preferred method when you reach the payment section.

Is all the Cast Iron Enamel Cookware stove to oven?

Yes!

Does the Cast Iron Enamel Cookware work on induction cooktops?

Yes!

How much is shipping in New Zealand?

We charge a $8.99 fee for deliveries by courier to all North Island and $11.99 for all South Island addresses. This does not includes rural deliveries, North Island rural $13.24 South Island rural $16.24

Waiheke and Chatham islands delivery charge is $36.99

Unfortunately we don't deliver to Great Barrier or Stewart Island.

Do you ship to Australia?

We will look at orders on a case by case basis, depending on the delivery address.   We will share the courier costs 50% each.  Please email orders@kitco.nz with the products you would like to order and your address and if you agree to the courier costs, we can manually process the order for you over the phone.

How do you cook using enamelled cast iron

Wash and dry cookware before first use. Enamelled Cast Iron can be used on gas, electric, ceramic and induction cooktops, outdoor grill and over campfires.   They are oven safe to 260 °C! YAY!

However, they are not safe for use in microwave ovens. You can use your preferred cooking oil or spray for better cooking and easier cleaning.

Do not heat an empty covered or uncovered casserole dish.  Add your choice of water, oil or butter when heating. Do not leave a pan to boil dry, as this may permanently damage the enamel.

For added longevity, pre-heat and cool your cookware gradually. Low to medium heat is best when cooking as the stovetop provides best results due to natural heat retention of cast iron. The heat retention of cast iron is amazing and far better than other cookware.

Remember to protect the surfaces you're placing your delish dish on and pop the cookware on pot pads or heavy cloths.

Enamelled cast iron is extremely durable however it may be damaged if accidentally dropped or knocked against a hard surface. If you have the unfortunate circumstance of discovering a chip, it is still safe to use your cookware if it is on the outside. Coat the chipped spot with oil to keep moisture out.

 

How to Season a Cast-Iron Skillet or grill before use


Wash the skillet or grill pan with hot soapy water and a stiff brush on the black interior surface, rinse and hand dry thoroughly.
Use 1/2 teaspoon of vegetable oil and rub thoroughly into the interior black cast iron with a paper towel (not on the outer enamelled surface).  Remove any excess oil as if you use too much your skillet or grill pan may become sticky.  Do not use Olive Oil.  
Bake at 230C for an hour.  Place pan upside down on oven rack and place drip tray on a lower rack (in case oil drops onto the base of your oven)
Allow to cool and repeat as necessary to achieve the classic black stick-resistant layer that forms a well-seasoned cast iron pan.   
Once seasoned your skillet or grill pan will require very little oil during cooking.

Do the lid buttons and handles heat up?

Yes. The button doesn't heat up as much as the handles do since they are cast iron. When handling the cookware use a pot mitt or oven glove.

How do you clean the cookware?

We've created our share of messes in the test kitchen and have had a few cooking snafus that required tons of cleanup. Here's how to clean your enamelled cookware. (It also works well for cookware of any material, though it's usually unnecessary for nonstick).

Boil Water: Fill it halfway with tap water and put the pan on the stovetop, uncovered. Bring to a boil and boil briskly for two or three minutes, then turn off the burner.
Scrape Off Residue: Then scrape the pan with a wooden spatula, pour off the water, and let the pan sit briefly. Residue will start to flake off as the pan dries. Wash the cookware with hot water and dishwashing liquid, and dry.

Remember to always cool before washing, do not put hot enamelled cookware into cold water as thermal shock may occur, resulting in cracking or loss of enamel.

Is cast iron non stick?

Cast iron is different from your normal 'non stick' but the enamel coating provides a beautiful surface, ensure you have butter or oil.

Are they stocked in stores?

Not at this stage but stay tuned. 

Pricing

The prices for the products listed on this site are in New Zealand dollars and include GST, but exclude delivery charges. We reserve the right to amend or rectify any errors in pricing or product description within 24 hours of being notified of it.

Shipping

KitCo orders are usually dispatched the same business day your order is placed. Please note that during promotional periods, your KitCo order may be dispatched up to three days after your order is placed. 

KitCo orders are sent via Castle Parcels and for South Island addresses we use the Economy service. You will receive an email once your order has been dispatched, with your tracking details.  If you have not received your dispatch email please check your junk folder.

After your parcel leaves us, it should take one to four business days to get to your place. Please email orders@kitco.nz if your parcel hasn't arrived four business days after dispatch. Delivery to rural addresses may take longer.

Please ensure the delivery address and the receiver's name for your order is accurate and complete (including any business name if shipping to a work address) as we may be unable to change these details once the order has been placed.  We will not take responsibility for any orders that go missing due to incorrect delivery information provided by you. Delivery will be deemed to have been made when the goods arrive at the delivery point agreed with you.

You must notify us within 7 working days of the dispatch date if you have not received an item. 

Local pick up

You can pick up your purchase between 8.30am - 2.00 pm, Monday to Friday from:

Moore Distribution

41a William Pickering Drive

Rosedale

Auckland 0632.

Are imperfections normal?

Yes, cast iron cookware is all individually molded and the sand process gives items an organic finish. We quality check every piece before dispatching however remember every piece is unique just like fingerprints.

Pin holes and dimples are a common result of the enamel coating of cast iron cookware and our manufacturers endeavour to eliminate them however if discovered on the outer surface it will not jeopardise the integrity of your cookware.

What do I do if my item is damaged?

If your order is damaged in transit, please contact us immediately.  Please email us with photographic evidence and provide full details of condition/damage. Please do NOT dispose of any items until advised by us as we are often required to return these to the courier for inspection.

We take every care when packing your order as our products are fragile. We rely on a third party courier to deliver your order in the same condition it left our warehouse.

Can I return items?

We stand by the quality of our products and with order information (name and order number) we will endeavour to make things right if you are not satisfied with your purchase.

If our check system at dispatch has missed a manufacturing fault we will happily replace the part (lid and/or base) in question upon receiving order information and photos within 7 working days of order being dispatched.
We will not replace if products have been misused. Please see care instructions included with every delivery.



For change of mind about size or colour we ask that the item be returned to us at your cost, in original box, adequately packaged within 14 working days of order being placed. We will inspect the product and if deemed good for re-sale, we will issue a refund less the original freight and a $5 re-stock charge. If a change of colour is required, you will need to re-order this. 

.

Contact Us

Email us on orders@kitco.nz or use the form on the contact us page.
WHY KITCO CAST IRON?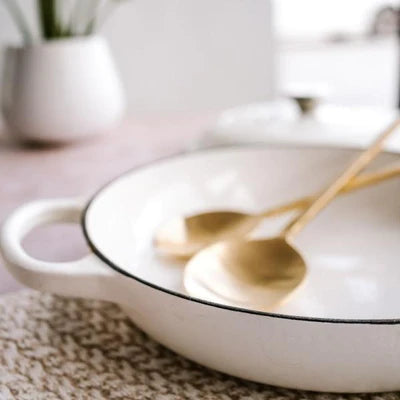 LONG-WEARING, DURABLE, BEAUTIFUL
Enjoy incredible longevity, heat retention, stove-to-oven capability and even heat distribution. A classic for every kitchen, cast iron is often passed down through generations.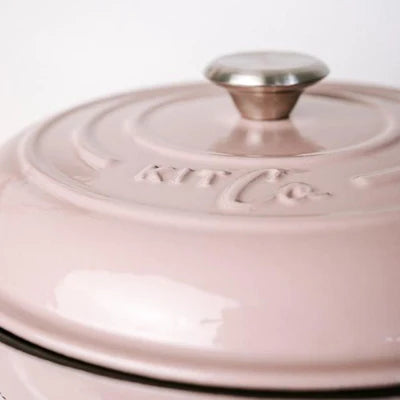 ENAMEL COOKWARE
Not only creating a gorgeous glossy finish, but cooking with enamel assists with caramelisation, resists staining and prevents sticking.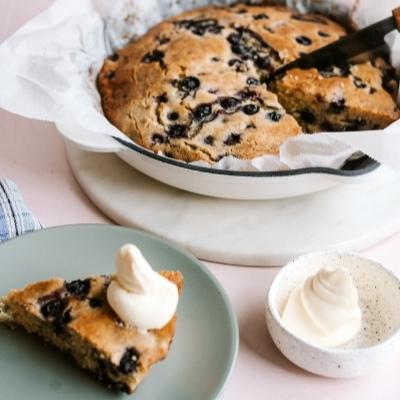 THE PERFECT MULTI-TASKER
Go from stove to oven, then straight to the table! Your KitCo doubles as a beautiful serving dish meaning less dishes overall.
Beautiful product!! Highly recommend
The best dish !
Love this pan - we use it all the time. A great size for family of 4. We use it as a frypan and as a casserole dish. great for everything from savoury mince to quiche to casseroles.. I use this for everything!
Foodie
A very nice product. Very heavy and holds heat well. Makes the most amazing Rissotto. Have used it in the oven as well. Easy to clean.
I would recommend this product.
I love it
So easy to use and to clean up afterwards - just wish i had bought the bigger one
26cm shallow casserole
I am very happy with this product, it is the perfect size for 2/3 people and value for money compared to other similar products.
Perfect size
I have a few cast iron dishes but this one is my favourite. The size is perfect for 2 - 4 people, is the right depth and the colour is spot on. This is the dush I use the most now.